​Helpful recovery tips
From your friends at Placentia's #1 Fitness Results 
​Call 714-883-8940 and redeem your FREE WEEK of unlimited personal training
Fueling your body with the proper nutrients is essential for weight-loss and fitness goals!
To support proper recovery as you go through my 30-day workout program and beyond, I wanted to share a few additional helpful tips with you:
1. Make sure you aren't going more than 3 hours without eating. Eating every 3 hours gives you more energy and helps you control your blood sugar, which means you burn more fat.
2. Thirst can often be mistaken for hunger. Far too often people reach for calorie rich foods because they think they're hungry when really they just need a tall glass of cold water because their bodies are dehydrated. Drink a glass of water, see if you feel satisfied, and then decide if you need to reach for some food.
3. It's important to refuel within 60 minutes after your workout. A great in-between meal snack is an apple or almonds, or a protein powder drink with Whey Protein.
Helpful recovery tips
4. Working out not only strengthens your body, but it can also be equally as hard on your body. To ensure your body is adequately prepared for and repairs after a grueling workout, there are several key "ingredients" or supplements that will get you through the workout smoothly and repaired after the workout quickly.
5. A foam roller guarantees optimal recovery before and after strength training sessions. Anytime is a good time to foam roll; even as little as 5-10 minutes is sure to make difference.
Well that's it my friends. Remember in order to truly capitalize on the hard work you're putting in at the gym, you must properly fuel your body before, during, and after the workout. And please feel free to share these facts with everyone you know!!
Helpful recovery tips
Thank you ​
Stewart
Placentia's #1 Fitness Results Service 
714-883-8940
www.placentiapersonaltraining.com 
www.placentiafitness.biotrust.com
---
5 Healthy Substitutes
The world of fitness and weight loss is often confusing, with contradictory information swirling about. I'm going to cut through the confusion and make things really simple for you.
Below is a list of 5 foods that you should never eat.
These foods will derail your fitness and weight loss efforts every single time.
In addition, I will suggest a healthy substitute for each of these off-limits foods.
By simply swapping out the items below you will quickly and effortlessly become healthier, leaner and fitter than you are today.
5 Healthy Substitutes
Do-Not-Eat #1: Anything Fried
Fried food is loaded with fat and calories while offering zero nutritional value. It's a lose-lose! Sure, fries and chips TASTE good, but healthier items also taste good. Just say no to the deep fried items on your menu. You'll be thinner, healthier and won't have greasy fingers.
Try This #1: Broiled
If you simply must have a French fry, then make them at home in your oven. Use sweet potatoes, as these are a more complex carbohydrate. Cut into matchsticks, drizzle with a tablespoon of olive oil along with a dash of salt, then place in your oven on broil. Mix every 5 minutes until the fries are tender on the inside and crispy on the outside.
Do-Not-Eat #2: White Bread
White bread products have zero nutritional value and are quickly converted by your body into sugar. So you may as well eat a cupcake. Even breads that are technically wheat, but are as soft and smooth as white bread, should be avoided. Don't be afraid to discard the bread from your sandwich or to push away that bread basket. Your waist will shrink and you'll lose that bloated feeling that high carbohydrate meals give you.
Try This #2: Sprouted Grain Bread
If you must have bread, then stick with sprouted. Sprouted grain bread is a lot easier on your digestion and is packed full of nutrients. Two delicious brands are Food For Life's Ezekiel bread, and Manna Organics. Sprouted grain breads are often kept in the freezer section since they don't contain preservatives to prolong shelf life.

Do-Not-Eat #3: Creamy Salad Dressing
You were so good to order a salad, but then you ruined it by drenching the salad in fattening creamy dressing. Just a few tablespoons of creamy dressing contain more than 20 grams of fat and hundreds of calories.
Try This #3: Vinegar Dressing
Salad dressing is meant to lend flavor to the salad, not fat and calories. Vinegar-based dressings pack amazing flavor in with minimal fat and calories. You can even mix your own dressing at home. Take high quality vinegar, fresh lemon juice, salt and pepper, your choice of dried herbs, and a bit of olive oil.
Do-Not-Eat #4: White Rice
I'm sure by now you've heard that white rice is not a healthy choice. Just like white bread, white rice has zero nutritional value – other than calories. Fiber and vitamins have been removed and the glycemic load will quickly prime your body for storing fat.
Try This #4: Brown Rice
Brown rice has three times the amount of fiber, more B vitamins as well as other nutrients, won't sky rocket your blood, and will keep you feeling fuller for longer. That should be enough to convince you to swap your large pile of white rice out for a small pile of brown rice.
Do-Not-Eat #5: White Sugar
Sugar and high fructose corn syrup are the epitome of anti-fitness food. Nothing will destroy your progress, expand your waist and plummet your energy levels like sugar will. If you only take away one do-not-eat food from this article please let it be sugar.
Try This #5: Fruit
Don't turn to artificial sweeteners to get your sweet fix, instead turn to nature's wholesome source of sugar: fruit. Eat organic fruit that is seasonal and locally grown. Stay away from dried fruit and fruit juices, as these are high in simple calories.
5 Healthy Substitutes
Eating right, along with challenging exercise, is the formula for a toned, lean body – so guarantee your results by teaming up with me.
Together we will come up with a fitness plan that is uniquely yours, one that fits your lifestyle and brings you promptly to your goals.
Call or email today to get started.
714-883-8940
www.placentiapersonaltraining.com
www.placentiafitness.biotrust.com
---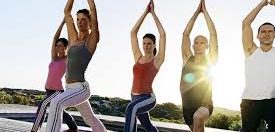 5 stretches to look and feel 10 years younger
Interactive clinic you will learn 5 essential the stretches you need to be doing to look and feel younger.
Monday May 22nd, 7pm
1152 E Yorba Linda Blvd
Placentia, CA 92870
714-883-8940
$5 per person
Limited to the first 8 to RSVP
Limited to the first 8 to RSVP 714-883-8940 5 stretches to look and feel 10 years younger
www.placentiapersonaltraining.com
---
15 Essential Fat Loss Tips
If you're on a mission to slim down and tone up then it's really important to hone your fat loss rather than simply weight loss. Losing pounds feels good, but if those pounds are precious muscle, then you're actually hurting your overall ability for fat loss. In order to ensure that the weight you're losing is FAT and not MUSCLE take the following 15 Essential Fat Loss Tips to heart…
Fat Loss Tip #1: Keep Track
Your willingness to track your food intake is equal to your desire to lose fat. Being serious about losing fat means taking note of every calorie you consume, making sure these calories contain enough protein, and stopping when you meet your daily allowance. 
Fat Loss Tip #2: Eat Breakfast
Possibly the most fundamental eating tip of all time, a healthy breakfast with a good protein source will help your body have good calories to burn throughout the a.m. hours, letting you get to lunch without being tempted by that mid-morning doughnut.
Fat Loss Tip #3: Avoid Getting Too Hungry
Dieters often fast until they can't take it any longer. Unfortunately, many poor choices are made in the heat of the hunger moment. Keep healthy (high protein and low carb) snacks nearby to stave off hunger and drink plenty of water to avoid eating when you should be drinking.
Fat Loss Tip #4: Underestimate Your Routine
Yes, you just pumped iron for an hour and ran six miles. But you probably didn't burn as many calories as you think. To keep from overeating after a workout, grab a bite immediately after, but make it a small bite. And drink plenty of water. Then wait. Your brain needs time to tell your body it's full.
 15 essential Fat Loss Tips
Fat Loss Tip #5: Stay Home
Your favorite restaurant may be calling your name, but don't listen! By cooking your own dinner at home, you'll sidestep a variety of pitfalls that occur while eating out.
Fat Loss Tip #6: Reduce Alcohol Intake
It helps you relax and—if you drink red wine—can offer health benefits. But alcohol also comes with a lot of useless calories. To avoid having more calories to burn than necessary, skip the bar and grab another glass of water. 
Fat Loss Tip #7: Redirect
Sticking with a fat loss plan gets hard. The next time it gets unbearable, grab your phone and walk out of the danger zone (your kitchen) and call a friend or loved one. Ask how life is going or plan a movie night—just talk about whatever will take your mind off the temptation that will ruin your efforts.
Fat Loss Tip #8: Hit the Hay
Remember when your parents gave you a curfew because "Nothing good happens after midnight"? This is particularly true when fat loss is your goal. Get to bed to avoid late-night snacking and help your body function its best!
Fat Loss Tip #9: Go Green (First)
There are lots of good foods out there that you need—lean meats, dairy, etc. But don't let these be the bulk of your diet. Start your meals with something healthy and green to keep your carb count low.
Fat Loss Tip #10: Weigh Yourself
You might not like the idea of jumping on the scale, but if you don't weigh yourself, you may not recognize your progress. Just as you should count your calories, you should also count your pounds and make adjustments to your eating and exercise routines as needed.
Fat Loss Tip #11: Disconnect Diet from Life
Life comes with ups and downs. Your diet should not. When stressed, don't go to the vending machine. Put on your walking shoes and get going.
Fat Loss Tip #12: Keep the Burn Going
Working out is not supposed to be a walk in the park. To push your body to its potential and to burn more calories, don't take long breaks between exercises. Rest no more than 30 seconds after an exercise to keep your body shedding calories and pounds.
Fat Loss Tip #13: Goodbye Sugary Sweet
Everyone needs a quick sweet on occasion. Make sure yours is natural, whole fruit rather than regular old sugar. Every day, it seems more research is showing that refined sugars and high-fructose corn syrup increase your likelihood of weight gain more than anything else.
Fat Loss Tip #14: Move Now!
Maintaining a consistent, challenging exercise program is essential for your fat loss, but don't let that be your only exercise. Build 15-minute windows throughout your day during which you can take a brisk walk. You'll be more alert at work and the pounds will keep dropping.
Fat Loss Tip #15: Don't Give Up
You may think it's too easy a tip to list, but very few people have the will power necessary to keep with a program long enough to see the desired results. Commit yourself today to being one of those few. If you're not yet one of my esteemed clients then now is the time to join in and experience a whole new level of fitness and fat loss. Reply to this email or give me a call today to get started.
15 essential Fat Loss Tips
www.placentiapersonaltraining.com
www.placentiafitness.biotrust.com
---

We love men and women 40+
Are you a man or women age 40+ looking to get in shape?
At Precision Fitness Placentia we can help you regain your youth call 714-883-8940 or check out our New AD  14 day fat furnace program for men and women 40+  or check out our website
www.placentiapersonaltraining.com
We love men and women 40+
call 714-883-8940 to claim your FREE week of unlimited training
We love men and women 40+
---
Placentia's #1 Fitness for men and women 40+
Men and women 40 years old +,  it's not to late to get in your best shape ever!
We understand what it takes to get for men and women 40+ to get back in shape.
Our safe effective challenging workouts are designed for men and women 40 years and up.  If increasing your strength, mobility and decrease your BODY FAT sounds good then Placentia's #1 fitness results service if for you!
Call 714-883-8940 to set your FREE body diagnostic evaluation or visit our website www.placentiapersonaltraining.com
face book: placentia's# 1 fitness results service.
Placentia's #1 fitness for men and women 40+
---
5 Flat Tummy Myths (and 3 Steps to Tight Abs)
Placentia's #1 Fitness Results Service
FREE unlimited fitness training
714-883-8940
www.placentiapersonaltraining.com
Bathing suit season is right around the corner…are you ready?
Most people want to slim down before baring it all, so I'm here to warn you of the 5 Flat Tummy Myths that could waste your time:
Myth #1: Do extra crunches to flatten your abs.
Excessive crunches aren't the answer for tight abs. In order to achieve a toned look you'll have to focus on burning off the layer of fat that is covering up your tummy.
5 Flat tummy Myths
Tip: Don't obsess about crunches – instead focus on fat burning.
Myth #2: Take diet pills to speed results.
I know it's so tempting! The ads make compelling claims about the power of popping a pill, but don't fall for it. There is no 'magic pill'. Diet pills are more likely to burn through your pocketbook than to slim you down.
Tip: Don't pop a pill – instead burn calories with intense exercise.
Myth #3: Turn to packaged diet products to boost results.
Don't fall for the foods that are packaged as 'diet' or 'weight loss' aids. Quite often these products are packed with refined sugar and other artificial ingredients that your body doesn't need, and certainly won't help you attain that tight tummy.
Tip: Don't eat packaged diet foods – instead stick with nutritious whole foods.
Myth #4: Avoid all carbohydrates in order to achieve tight abs.
Carbohydrates have been given a bad rap, which is unfortunate because you can (and should) eat carbs while slimming down. The key is to stick with whole grains, oatmeal and brown rice while avoiding processed and refined flours and sugars.
Tip: Don't give up all carbohydrates – instead stick with wholesome carbs.
Myth #5: Starve the chub away. 
Trying to lose weight by starving yourself is not only ineffective it can also be dangerous. It may seem that severe calorie restriction would deliver the quickest weight loss, but your body is complex and by doing so you'll disrupt your metabolism and slow your results.
Tip: Don't starve yourself – instead eat small wholesome meals throughout the day.
Now that you know what not to do in order to achieve tight abs, it's time to go over your flat tummy game plan. Here's what you need to know in 3 simple steps:
Step One: No more junk.
The best way to do this is by purging your kitchen. Throw out the sugary, processed and fat-filled foods. Once the junk has been cleared out, don't buy any more of it. Remember that your beach-ready abs depend on what you eat – don't eat junk!
Step Two: Eat whole foods.
Replace the junk food in your life with plenty of the following: cooked and raw vegetables, fresh fruits, whole grains, moderate amounts of seeds and nuts, lean meats and low fat dairy. Clean eating really is that simple.
Step Three: Come train with me.
This is the most obvious step. You're ready to get into great shape and I'm in a unique position to make that happen for you. Call or reply to this email to get started on an exercise plan that will get you those amazing abs.
5 Flat Tummy Myths
www.placentiapersonaltraining.com
www.placentiafitness.biotrust.com
---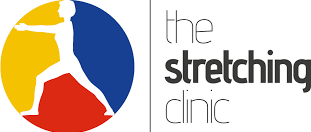 Stretching Clinic
Monday January 30th, 7pm
$5 per person space limited to the first 8 to RSVP
Placentia's # 1 Fitness Results
1152 E Yorba Linda Blvd
Placentia, CA
714-883-8940
www.placentiapersonaltraining.com
In this hand on clinic you will learn everything you always wanted to know about stretching including:
How to stretch using proper form
What stretches  you need to  be doing everyday to prevent LOW BACK & KNEE injuries and much more….
$5 per person space limited to 8 people maximum
call 714-883-8940 for more information or to RSVP

Stretching clinic
Date: Monday January 30th, 7pm
Location: 1152 E Yorba Linda Blvd
Placentia, CA 82870
www.placentiapersonaltraining.com
stretching clinic
---
Fat burning help is here
Nutrition is 70% of your results
Do you need helps getting enough LOW CARB PROTEIN that taste great?
Every Bio Trust Nutrition product comes with a full 1 year 100% money back guarantee!!
Fat burning help is here: www.placentiafitness.biotrust.com
www.placetiafitness.biotrust.com
Fat burning help is here
---
New Year – New you Specials
Let
 

Placentia's #1Fitness Results Service
 

help you get in the best shape of your life in 2017.
New Year – New you Specials

Receive 6 months unlimited fitness training FREE when you buy 6 months
OR 
Bring a friend and receive 2 for the price of good for1, good for any program

New year New You Specials
(Must be paid in full by January 14th, 2017) 

Call Placentia's #1 Fitness Service 714-883-8940 www.placentiapersonaltraining.com
New year New you Specials
---
Powered by Fitness Website Formula - Fitness Website Design
YES! Contact me today to schedule a FREE no obligation consultation and trial workout.