Get ready for Plank Day!
When: Wednesday, April 30th
Where: Precision Fitness Placentia
The top woman/man will win prizes for planking! The plank is an excellent exercise for many reasons. Planking works the core, which is an extremely important group of muscles that provide stability to the entire body. Start practicing your planking! You can practice anywhere, anytime. They only take a couple minutes to do!
---
Clean Eating – Recipes and Tips for Staying in Shape
written by: Erin Stone
As a health science major, I have been learning a lot about nutrition and staying in shape. It turns out that while working out is EXTREMELY important, your diet contributes to about 70% of your results! Many people feel that eating clean and healthy meals are hard and time consuming, but I have found a few recipes that I love, and I hope you will too! It turns out that healthy meals can still be delicious. I have found that the key to staying on a healthy diet is making a meal plan and sticking to it. When you have your meals all planned out, it becomes much harder to cheat on your diet. Here are some fun (and interesting!) recipe ideas for breakfast, lunch, dinner, and everywhere in between!
Breakfast
Zeggs and Zoats  (Zucchini eggs and oats)- I discovered this crazy recipe a few days ago on instagram. It sounds weird, but tastes great if you're looking for a filling, low carb breakfast! The best part is that you can personalize the recipe and add whatever toppings you'd like.
Paleo Zeggs:
Ingredients:
1 lg zucchini, grated
3-5 egg whites
1/4 cup almond milk or water
1/2 tsp vanilla extract
1 tbs + 2 tsp coconut flour
2 tbs chia or flax seeds (optional)
1 or 2 packets of stevia
add 1 tsp cocoa for chocolate zeggs!
Directions: mix all ingredients in a microwave safe bowl, and put in microwave for 2 and a half minutes. Remove and stir, then put back in microwave for another 2 minutes and 30 seconds. Top with whatever you would like! Some popular toppings are sliced banana, PB2 powder, blueberries, cinnamon, honey, slicked almonds, or other fruit. Zoats are the same general idea, but there are oats in the recipe as well for more added carbs. There are tons of recipes on the internet for different flavor zeggs and zoats!
Coconut Banana Pancakes (YUM!) makes 4 pancakes
Ingredients:
2 tbs coconut flour
2 large egg whites
1/4 cup almond milk
1/2 tsp baking powder
1 packet stevia
1/2 smashed banana
1 tbs water
a couple drops of coconut extract (optional)
topping: chocolate PB2
directions: mix all ingredients and make pancakes on a griddle or in a pan, cooking for a few minutes on each side. Top with chocolate PB2 or maple syrup and the other half of banana, sliced. These pancakes are delicious, and give you nothing to feel guilty about!
Lunch/Dinner
Baked Wild Cod (my personal favorite!)
ingredients:
1.5 lbs wild cod
2 medium yams/sweet potatoes, sliced thin
2 small red potatoes, sliced thin
1 large tomato, sliced
1 tbs tomato paste, mixed with 1/3 cup water
1/4 cup melted coconut oil
1/2 tsp garlic powder
1/2 tsp dried oregano
1/4 tsp basil
sea salt and pepper to taste
Directions: Preheat oven to 450. In a large baking pan, toss and coat all of the ingredients. It's that simple! Bake 30-40 minutes on top rack. Enjoy! Makes 4-5 servings.
Chicken Stir Fry
Ingredients:
1.5 lbs boneless skinless chicken breast
1 medium onion, chopped
1/2 orange bell pepper, chopped
1.5 cup pineapple, chopped
2.5 tbs sweet and spicy bbq sauce (or your favorite sauce)
2 tbs olive oil
1 tsp minced garlic
1/4 cup pistachios, shelled and chopped (optional)
salt and pepper to taste
Directions: Cut chicken into strips and season to your liking. In a large skillet, heat 1 tbs olive oil on medium high heat. Add chicken and cook until lightly browned. Next, add the rest of the olive oil (1 tbs), onions, bell pepper, garlic (or garlic powder), salt and pepper and cook for an additional 5 minutes. Last, add the pineapple, pistachios, and BBQ sauce and stir for 1 minute. Makes 2 servings. (from hungry happens site)
Paleo Chicken Avocado Soup
Ingredients:
6 cups chicken broth
1 tsp sriracha (or to taste)
1 lb boneless skinless chicken breast
1 avocado, diced
4 scallions
1 clove crushed garlic
salt and pepper to taste
Directions: Heat broth and sriracha on stovetop on medium heat. Dice chicken into bite sized pieces while to broth comes to a boil. When broth is simmering, stir in chopped white part of scallions and chicken. Add garlic. Let simmer for about 10 minutes, or until chicken is cooked. Add salt and pepper to taste. Serve in bowls, and divide avocado and green scallions among the servings.
Dessert
Strawberry Ice Cream
Ingredients
1 lb unsweetened frozen strawberries
14 fl oz coconut milk
1/4 tsp liquid stevia
1/2 tbsp. lemon juice
Directions: Put everything in a food processor and run until strawberries are pureed. If there are leftovers, store in the freezer! It will freeze solid, so take out of the freezer about 20 minutes before you want to eat it.
I hope you enjoy all of these recipes, I'm sure more will be coming soon! Remember, healthy  and clean food CAN taste delicious!
---
Golf game to the next level.
Placentia's certified golf fitness instructor, Stewart is certified by the  Titleist Performance Institute (TPI)
Why golf fitness?  Because golfers are athletes!
Golf is an extremely athletic activity, using every muscle in the body.  To put this into perspective, consider that the head of a golf club can travel over 100 miles per hour, an effort comparable to pitching a baseball.  This kind of repetitive intensity can reduce performance and lead to injuries of the back, elbows, wrist & shoulders.
A golf conditioning specialist can help increase your performance, add strength and balance to your swing and help reduce the risk of injury.
Correct golf swing faults
Your swing fault can be affected by these physical problems:
Lack of flexibility
Poor center of gravity
Poor posture
Prior injuries
Muscle imbalances
Muscle weakness
Proper Conditioning makes a difference.  Maximizing how your muscles and joints work together can create the power and control needed for an extraordinary golf swing!
Get results, improve your golf game!!
ADD YARDS TO YOUR DRIVE WITH INCREASED ACCURACY AND REDUCED INJURIES
We don't teach you how to golf , we just make you better!
Call today for your private physical & personal corrective exercise program 714-883-8940
Testimonials.
"Thanks to this program I have less back pain and my golf handicap has dropped from 2.1 to 0.2 and it still falling"
James Renick
Renick Cadillac
"Eight weeks after replacement I started working with Stewart My golf game has improved because of Stewart's complete understanding of golf conditioning & human movement"
Larry Soulia
Riverside, CA
" Stewart has a wonderful understanding of how to improve my golf muscles.  I no longer have a problem with coming over the top or swaying.  This program has been a giant help"
Veda Brown age 71
"I noticed a improvement of 2-3 shots off my scores with less than a month's time working with Stewart and at the college level that's a huge difference"
Zadi Ari
University of Hawaii Hilo
"The strength and endurance I gained has helped me a lot!"
Joe Moran
Yorba Linda, CA
Precision Fitness Placentia
1152 E Yorba Linda Blvd
Placentia, CA
714-883-8940
www.placentiapersonaltraining.com
---
Fun, fitness & fat burning.
Who says exercise, fitness and burning body fat cannot be fun?
At Precision Fitness Placentia we developed the FUN fit camp.
www.placentiapersonaltraining.com
What happens at Placentia's # 1 fitness camp?
Hula hooping, hopscotch, jump roping, pushups off a giant tire, a lot of fat burning, laughing and FUN!!
More FUN!
We made it even better by adding our Kick, Punch and Dance class, in this unique class you will be performing REAL kickboxing moves and during your active recovery you will be DANCING and having FUN as well as burning a tons of FAT!
We call our FUN fit camp and Kick, Punch & Dance class: Hybrid 2.0 fit camp!
This class is one hour long and you will burn up to a 1000 calories and have more fun than you ever thought possible.
Join Placentia's # 1 boot camp/fit camp us on Saturday 2/22/14 at 8:30 am
More FUN with a friend!  It's always FREE!!
call 714-883-8940
Precision Fitness Placentia
1152 E Yorba Linda Blvd
Placentia, CA
www.placentiapersonaltraining.com
---
Functional Training is an important training technique that helps prepare the body for actions that we perform in everyday life. In our daily lives, when we are moving about, we are moving in more than one plane of motion. This means we need to incorporate the same things into our workouts.
Four Pillars of Human Movement– the four pillars are composed of major movements the body naturally recognizes, and are the basis of functional training.
Locomotion– all biomotor drills and single-leg dynamic movements (single-leg reach)
Level Changes – squatting, lunging, stepping, trunk flexion and extension
Pushing and Pulling – hands and elbows towards/ away from shoulders (push ups, pull ups, bench press, rows)
Rotation– all changes in direction; rotational movement
Combining all of these pillars into a workout will make for great functional training. They will ease the stress put on your body from everyday activities.
Functional training Bonus Tips
Fat loss – Cardio in the am before breakfast (or on an empty stomach)
Fat loss – Cardio after weightlifting
Fat loss – Follow with a protein drink (no carbs)
Muscle gain – Cardio after weightnlifting
Muscle gain – Drink a carb and protein drink before/during workout
Muscle gain – Follow workout with a carb and protein drink
Safety – Wait at least an hour after waking up before lifting
Speed performance – Speed work BEFORE strength training
Conditioning performance – Conditioning work after strength training
Strength performance – Strength training before speed or conditioning
Stay tuned for more functional training tip in the future.
---
Kettlebells are an amazing way to gain muscle and speed up your weight loss! When used correctly, the kettlebell can prevent injury and help keep you in shape.
Our intern, Erin Stone, has this to say about her experience with kettlebells:
"Precision Fitness Placentia has taught me so much over the last couple weeks when it comes to the kettlebell! I always saw people using these in the gym, and I never picked one up because I was afraid of using an improper technique. I saw people doing all sorts of crazy things with them – swinging them over their heads and between their legs. Precision Fitness taught me how to use the kettlebell properly and I have mastered the kettlebell swings and cleans! I didn't get them right away, but when I finally learned how to do the exercise properly I really felt like I was getting a great workout. My next goal is to perfect the snatch with the kettlebell! Getups with the kettlebell are also a great full body workout. I'm glad I didn't try to do this by myself at the gym, because the movements required when using a kettlebell are very precise. We have a kettlebell workshop coming up, and I think it will be a great tool for those looking to improve their workouts and gain some new knowledge!"
Kettlebells  Workshop
Precision Fitness Placentia is having a FREE kettlebell workshop this Thursday, February 13th at 7:00 pm! Come learn about proper ways to use kettlebells. They provide a GREAT fat-burning workout when used correctly!
If you have any questions or would like to RSVP for this workshop, contact us at (714) 883-8940. www.placentiapersonaltraining.com
Any questions about Kettlebells call 714-883-8940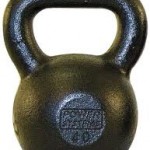 ---
Precision Fitness Placentia
What you don't know could hurt you and prevent you from losing weight.
How much thought do you put into what you eat?
If you want to get in shape then you'll be interested to know that 80% of your health and fitness results are attributed to your diet.
READ NUTRITION LABELS. The nutritional content and ingredient list will give you everything you need to know about quality of what you eat.
Precision Fitness Placentia outlined 5 ingredients that should raise a RED FLAG when you turn over that package.
RED FLAG # 1 HIGH FRUCTOSE CORN SYRUP (HFCS)
HFCS is a manmade sugar, derived predominantly from genetically modified corn.  The sweet concoction has shown to promote binges and increases blood sugar levels, PROMOTING FAT STORAGE. 
The introduction of HFCS into our food supply directly paralleled a 47% spike in type 2 diabetes cases as well as 80% increase in obesity for mainstream products, including the following.  Sauces (including ketchup) yogart, energy bars, soft drinks, fruit juices, processed bake goods, cereals crackers, ice cream, salads dressings, most packaged snack foods.  www.placentiapersonaltraining.com
RED FLAG # 2 HYDROGENATED FAT/PARTIALLY HYDROGENATED FATS (TRANS FATS)
Hydrogenated and partially hydrogenated fats have undergone such extensive processing that the chemicals structure has changed from a "cis" shape which the human body recognizes and utilizes, to trans shape, which is foreign and destructive to human physiology.
Check out each food label for the word HYDROGENATED AND AVOID IT diligently. Cutting out hydrogenated fats is a simple step towards looking and feeling your best!  Need help with weight loss or increasing your fitness go to:  www.placentiapersonaltraining.com
RED FLAG #3 ASPARTAME
Aspartame is an artificial sweetener that was denied 8 times by the FDA before being approved in 1973.  Many scientist objected the approval claiming that aspartame hadn't been safe for use as a food additive.  MIT neuroscientist, Richard Wurtman researched the effects of aspartame and concluded that it promotes cravings for food high in calories and carbohydrates.  Not good for weight loss or reaching your fitness goals. 
Though aspartame is calorie free it still causes insulin to be released, which job is to stow away sugar – when this sugar is not available, the result often hypoglycemia and sever hunger.
RED FLAG #4 WHITE SUGAR
White sugar comes from the juice of a sugar cane plant that has undergone an extensive refining process.  In the process all of the enzymes, fiber vitamins and minerals are destroyed rendering a nutritional void.   White sugar is also extremely high in calories, which your body loves to store away in fat cells.  This means increase belly fat and weight gain. 
Refined sugar has been linked to a weakened immune system, hyperactivity, ADD, mental emotional disorders, dental cavities, hypoglycemia, enlargement of the liver and kidneys, and an imbalance of neurotransmitters in the brain.  All that leads to weight gain!!  
RED FLAG #5 WHITE FLOUR
White flour comes from natural wheat that has been stripped of nutrients, vitamins and minerals.  This results in a nutritionally void product that is packed with calories that release quickly in to your system, creating a spike in blood sugar.  As you know, this promotes fat storage and leads to hysterical hunger and cravings.   You don't need that!!  www.placetiapersonaltraining.com
Once you cut these 5 items out of your diet, you'll be pleased with the results.  Expect to lose weight, to have more energy and to feel better than you have in a long time! Nutrition is important!   For more help call Placentia's #1 personal fitness training gym. We offer a certified P90x small group class, boot camps, personal fitness training.  Call for a free consultation 714-883-8940
Precision Fitness Placentia:  www.placentiapersonaltraining.com
---
For fat loss: Here are some tips to work in to your daily routine to help with fat loss. These simple rules, when combined with exercise, are guaranteed to work!
Eat 4-6 small meals a day instead of 2 or 3 larger meals. Eating smaller meals more frequently will help boost the metabolism and burn more calories.
Consume whole foods that are high in fiber and low in sugars. Some examples of foods like this are lean proteins (chicken, fish, and whey protein), fruits and vegetables (oranges, apples, strawberries, blueberries, broccoli, spinach, peppers, and carrots), nuts (almonds, cashews and walnuts), and whole grains.
Eat low-glycemic carbohydrates such as vegetables, whole wheat products and oatmeal instead of refined processed carbohydrates which usually come in a box or a bag. Eating low glycemic foods is a great way to keep a steady blood sugar level.
Consume 25-35 grams of fiber per day. Fiber will help you feel full as well as control insulin and blood sugar levels, which tends to promote fat storage. Consuming adequate amounts of fiber has also been shown to improve cholesterol levels.
Eat lean protein at each meal. Protein helps satisfy hunger and provides the necessary building blocks to maintain lean body mass while getting rid of extra body fat.
Consume adequate amounts of healthy fats during the day. Some examples of healthy fats are olive oil, walnuts, almonds, Omega-3 fortified eggs, avocado, and other oils. Healthy fats are rich in antioxidants and are essential for many bodily processes, such as brain function.
Eat 5-10 servings of fruits and vegetables a day in order to meet your micronutrient needs. Vegetables also contain a good amount of fiber and help control hunger.
Consume tea or water instead of calorie filled drinks such as soda and soft drinks. Green tea has many health benefits, and you should be drinking 1ml of non-caffeinated fluid for every calorie that you consume. This averages out to around 8-12 8oz glasses of water or tea a day.
Balance your fat intake for the day. One-third should come from saturated fats, one-third from monounsaturated fats, and one-third from polyunsaturated fats.
Consistent fat loss requires good habits. If you want to create good habits, then you need to have a plan. A great way to do this is to map out your meals every day and follow them. If you do this for 2-3 weeks, you will start to naturally incorporate these habits into your everyday life.
Incorporate "superfoods" into your meal plan on a daily basis. Some examples of superfoods are salmon, low-fat or nonfat plain yogurt, tomatoes, spinach, kale, mixed berries, mixed nuts, olive oil, flax seeds, green tea, and various beans.
Keep total fat intake under 30% for the day. This can be easily accomplished by avoiding extra fats such as butter, sour cream, mayonnaise, and sweets. This doesn't mean you have to completely eliminate these foods, but you should use them sparingly.
Exercise! Fat loss is boosted tremendously when combining good eating habits and exercise. It is possible to lose weight through eating habits alone, but much harder to burn fat.
Record what you eat and drink. Don't leave anything out! Write down everything, including drinks, condiments, and meals. If you are having trouble losing fat later on, the answer will most likely be in your food journal.
Follow the 90% rule. If you can follow your plan 90% of the time, you will soon see the fat melting off of your body. If you break the rules more than 10% of the time, you will not see the same results.
Fat loss exercise tip
Increasing the intensity of your exercise routine creates: EPOC Excess Post – exercise Oxygen Consumption or After burn.  You will burn calories after your exercise session.   Stay tuned for more on the EPOC affect. www.placentiapersonaltraining.com
More Fat loss tips in the future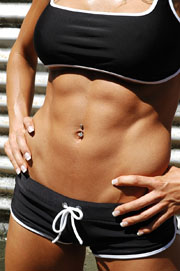 ---
Hey everyone!
The next Hybrid 2.0 fit camp is on  Saturday, February 22, 2014 830am , we are having our 2nd Hybrid 2.0 class!
This class is a combination of kickboxing and a great fit circuit. In this class, you will be able to:
Burn up to 1,000 calories
Work virtually every muscle in the body
Have a great time
There's no excuse to Hybrid 2.0 fit camp, it's FREE!
---
Welcome to my new website!
I will be writing about a variety of informative topics to help you achieve your health, weight management, and fitness goals. Be sure to check back often and let us know if there's a specific topic you'd like for me to include.
Topics:
Expert Advice,
Health & Fitness,
Motivations,
News & Events,
Nutrition Tips,
Supplements,
Weight Loss Strategies,
Workouts & more!
---